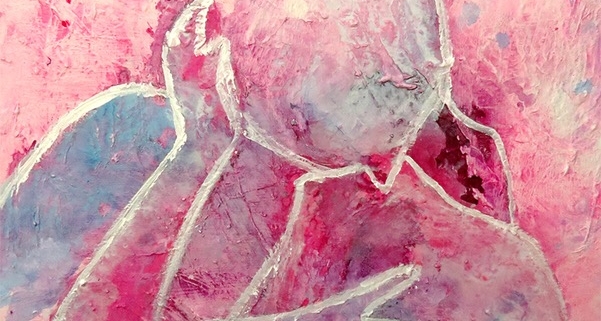 The Sex Lectures are the creation of Alison Pilling, and were brought into being in 2018 by a collaborative effort between her and Roger Bygott, a Manchester visual and interdisciplinary artist and dancer.
Alison's intention was to manifest a place where people could talk about sexuality in all its many aspects, in a way which was friendly and open, neither too sleazy nor too spiritual; a place where people could be challenged, but not confronted.
So far, there have been seven events in Manchester. The evening at the CCA on 23 November will be the first in Scotland. Events are planned for London next year.
The CCA is a perfect location. Urban, arty, risk taking, and at the same time welcoming and friendly. In Manchester, the Events have been held at The International Anthony Burgess Centre and The Whitworth Art Gallery. Not in a basement with sticky carpets.
If you go on YouTube and search 'The Sex Lectures' – and you should – you'll find 31 of the talks that have already been given, with topics such as:
Vulnerability and Intimacy
Orgasm Re-imagined
The Art Of Love And Desire
The Joys Of Real Communication
Sex, Risk & Writing
Female Sexuality & Osho
How To Love A Vagina
Maslow's Hierarchy Of Sex
Touch Changes Lives
In assembling speakers for the CCA event, Alison has tried to maintain this kind of diversity and eclecticism. So, there will be something about Art, something about Porn Addiction, something about Authenticity, something about Consent..incredibly varied, and because each talk is only 12 minutes long, even if something doesn't quite float your boat, there'll be another one along shortly.
There are only 60 tickets available, and over half have been sold as at 4 November, so if you want to be part of something new, go to https://ccaglasgow.ticketsolve.com/shows/873613215/events/



https://www.loveandsexcoaching.co.uk/wp-content/uploads/2019/09/B8A76F68-7675-46A2-B65C-5926A5A012B2.jpeg
480
601
Karen Welch
https://www.loveandsexcoaching.co.uk/wp-content/uploads/2015/12/logo.png
Karen Welch
2019-11-06 16:01:13
2019-11-07 08:13:31
The Sex Lectures